Shop /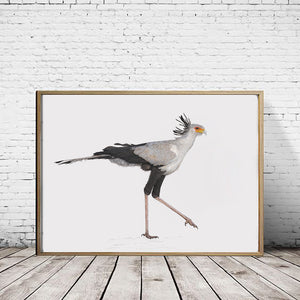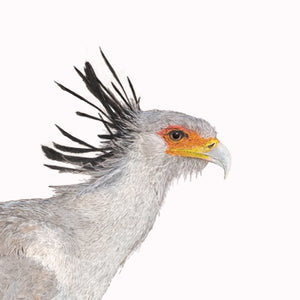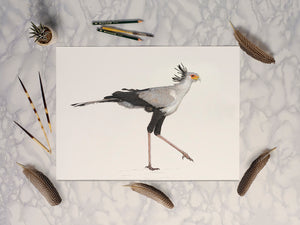 Although the Secretary bird might look like an eagle and a stork had a one night stand, these fascinating raptors are incredible hunters with some of the best eyesight and one of the fastest and most accurate strikes in nature...

Something that comes in handy when your favourite prey includes venomous snakes. They can be found striding across savannas all across Africa from the sahel in the north all the way down to South Africa.

The print is available as an Ultra Limited edition of 150 A2 print and an open edition A4.

These beautiful prints come individually numbered and signed and are printed with Archival inks on 100% Cotton Rag, German Etching Paper by Hahnemuehle.